Support Education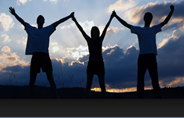 We are helping the general public become aware of how preventing chronic pain will dramatically improve our lives including better health and wellness, improved relationships, increased productivity of businesses, improved health care, and lower health care cost.
This effort would include: Employers, Reimbursement and Health Care



Employers

Developing tool kits for employers, health plans, and industry to focus more effort on preventing chronic pain. The tools kits help employees prevent chronic pain by supporting implementation of health and wellness programs, reimbursement of web-based training programs for chronic pain, and supporting the use of health coaches to help employees in preventing chronic pain.




Reimbursement

Ensure health plans support and reimburse health care professionals for providing robust self-management training programs for every chronic pain condition. This should include web-based training, health coaches, courses, and group sessions.




Healthcare

Change health care by encouraging provides to implement a transformative care model that integrates self-management with evidence-based treatments. The can also hire a health coach to set goals and support changes in the cause of chronic pain.
By each person taking these small steps, the big "elephant in the room" of health care will finally begin to be addressed and it will take us a long ways on the path of reforming health care. Furthermore, it will address the Institute for Health Care Improvement's triple aim to improve the patient's experience of care, enhance the health of the patient, and reduce the cost of health care.