Support Research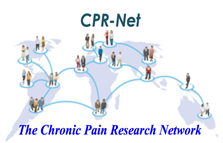 The Chronic Pain Research Network (CPR-Net) is a practice-based research designed to better understand, prevent, and improve the care of patients with chronic pain. The CPR-Net encourages all health professional who care for patients with pain to participate in clinical education and research through a sophisticated integrated research information system (IRIS). The goals of this practice-based research network includes:
Develop and test new on-line patient training tools
Identify risk and protective factors for chronic pain
Better and safer pharmaceuticals for pain
Innovative patient-centered treatment strategies to improve preventing and alleviating chronic pain.